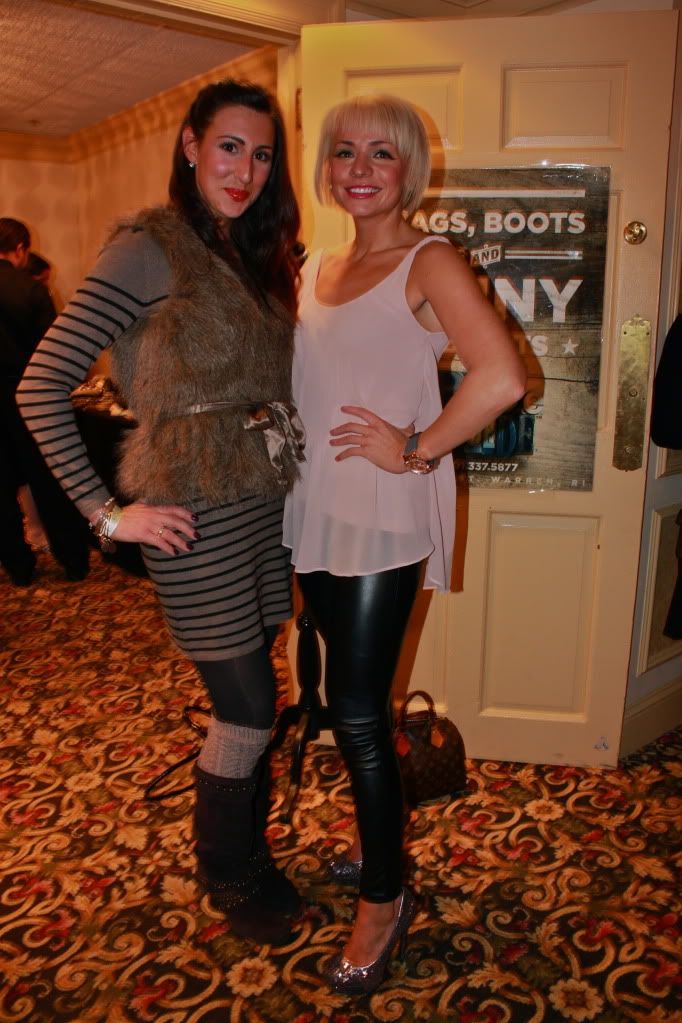 It's funny how I sometimes notice people's ensembles...
I noticed the blonde woman's ensemble when I was walking around L'Apogee in the Biltmore Hotel in between shows and I noticed her tattoo on her back. Sadly I forgot to ask her for a picture of it. I thought it was cute and that caused me to notice her ensemble. Which led to me noticing her friends ensemble and then led to me asking them for their picture.
Most of the time strange things like this happens when I am looking for someone to shoot. Sometimes the clothing is loud enough to draw me to shoot the person and other times it's little strange details which cause me to ask for someones picture.