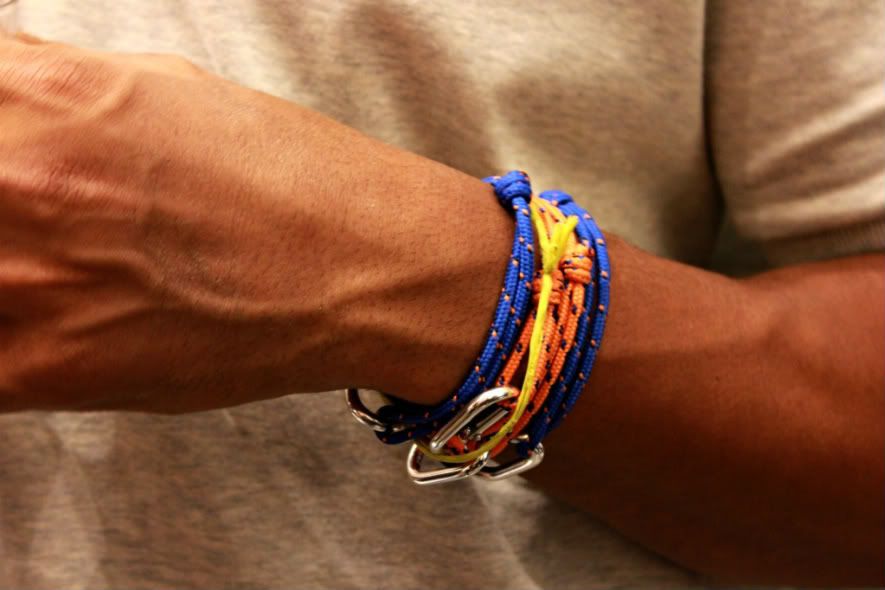 Click "Read More" for information about this trend and some DIY!
Maybe you have caught on to this trend, maybe you haven't. Maybe you know this is a trend, maybe you haven't been informed. Rope bracelets are trending! They've been a trend for some time now. The ones I took a picture of (pictured above) are from
H&M
for $5.95. If you want something a bit more upscale and less simple, you can try
Miansai's rope bracelets
. Although, if you're crafty and like to be a bit more original...you can try making your own with the help of
Honestly...WTF DIY post
on how to make your own rope bracelet! However you choose to be a part of this trend is up to you!