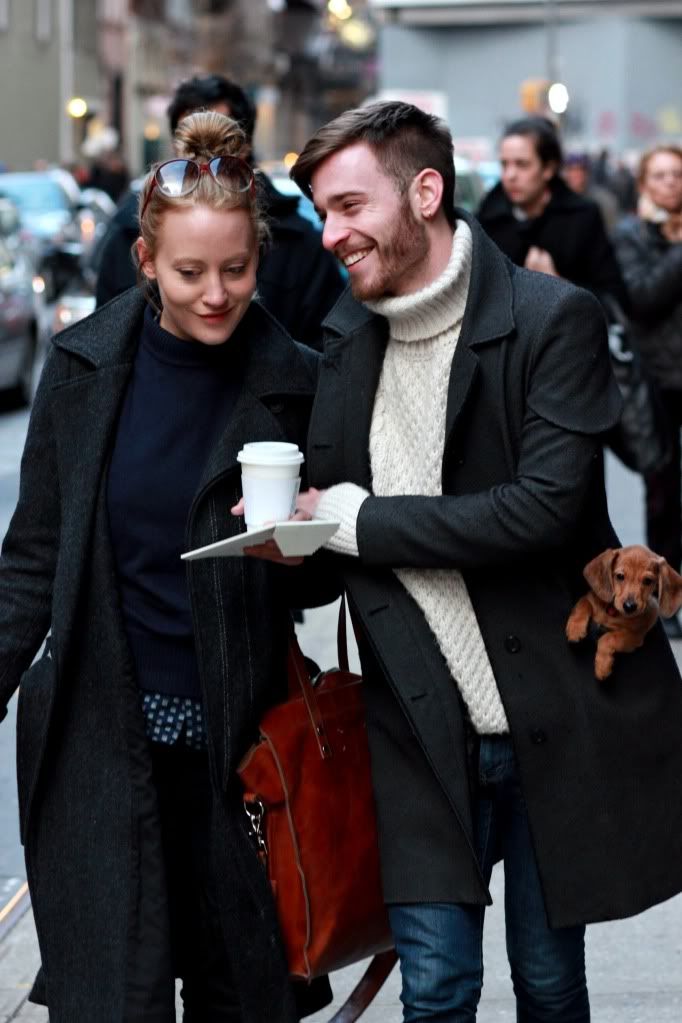 Has anyone noticed the LIVE DOG in the mans jacket pocket?
As I was editing this picture...I noticed the dog in the mans jacket pocket and I died laughing! How did I not notice this when I took the picture? This has to be one of the most bizarre things I have ever seen. I never knew a dog could be counted as an accessory.
On a different note...I really like the joyous atmosphere of this photo. It really feels like these two individuals were enjoying themselves.