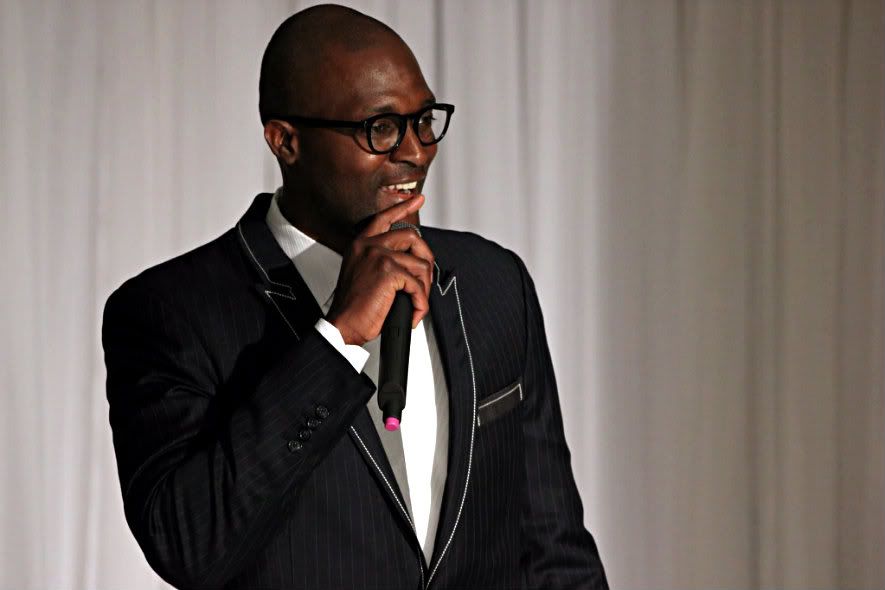 Jeff Lahens' did it again! Another outstanding event put on by Jeff Lahens'.
First the
Reiss event
and now this? Jeff Lahens' is the man to watch out for because not only does he style/direct great fashion shows BUT he hosts great events as well. Did I mention he has also been named one of Boston's Sexiest men by Stuff Magazine? Last night's models sported brands such as
Rockport
,
Ball And Buck
,
Uniform
,
Drinkwater's Cambridge
, and
Stel's
. It's safe to say that they all looked SHARP...as expected from any model styled by Jeff. I must give a BIG THANKS to Jeff Lahens' who invited me to the event...it's always an honor attending his events.
P.S.- Right before me leaving the event and saying my goodbye to Jeff...he tells me it is CRUCIAL that I mention the brand of his glasses. His glasses are Michael Bastian...another indication that Jeff knows menswear very well.