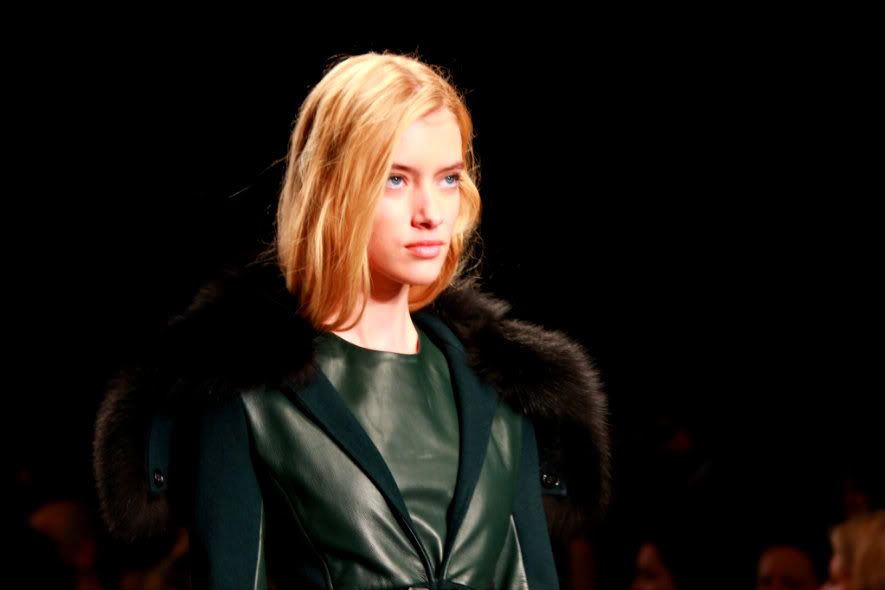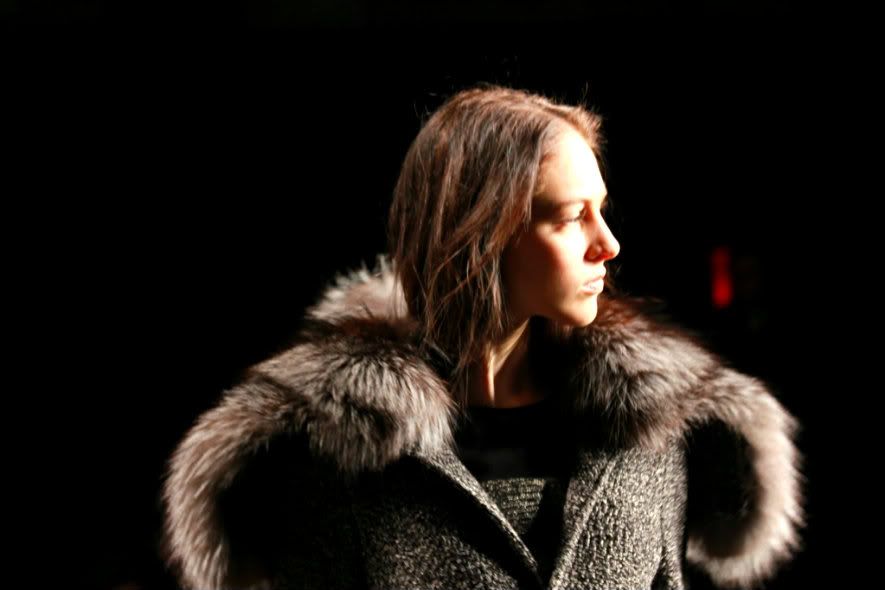 I must say that the location for this show was spectacular! I love it when shows are located in a warehouse setting because the ambiance and scene are amazing! It makes the whole thing feel underground and exclusive.
Now about the clothing...If I were a woman I would've been coveting all the leathers and furs walking down the runway. They were so chic and so appealing. I have never been a big fan of snakeskin BUT I was a fan of it for this collection. This collection is so wearable and any piece could be worn with the rest of the pieces.
It was a joy being able to attend the show!
TO SEE THE F/W 2012 COLLECTION VIDEO CLICK HERE:
Sachin & Baba F/W 2012.