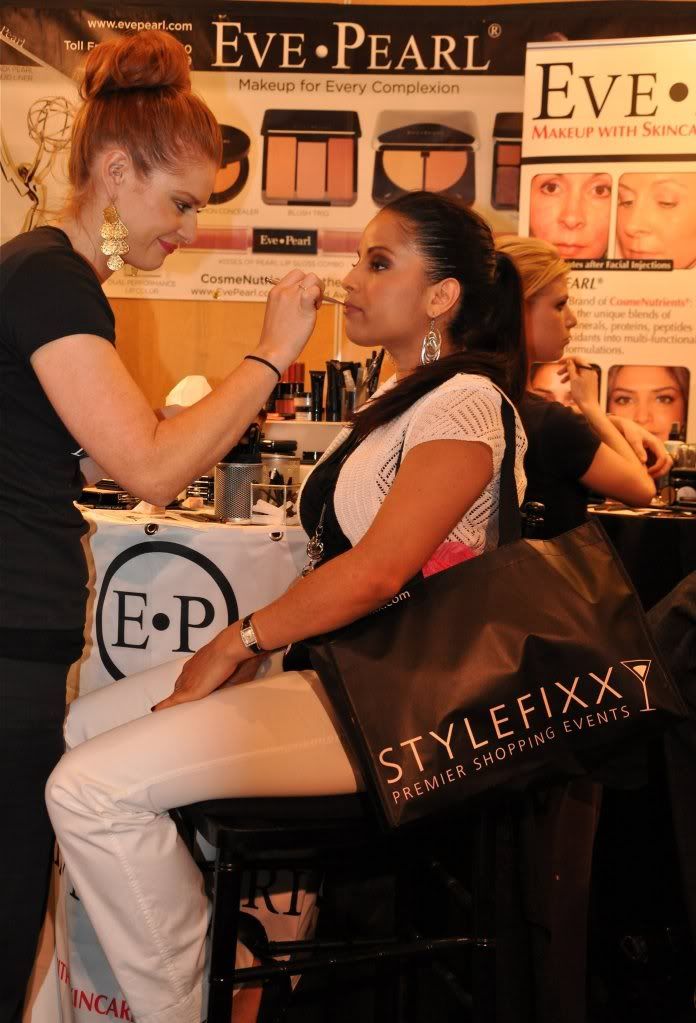 (The picture above is from a previous StyleFixx event...this years event in Boston is on May 9 & 10!)
Alright people...let's talk StyleFixx for a bit and then we will discuss how to win a VIP ticket.
StyleFixx is coming back to Boston on May 9th & 10th at the Boston Center for the Arts!!! StyleFixx is an event where Boston's most fashion-forward go to shop from the selection of over 55 designers and brands. Not only do you shop the collections BUT you also have a chance to meet the independent designers and shop their 2012 Spring collections. If you think that is all there is to this event...you are WRONG! How could you expect a simple shopping experience to be fun? Sure shopping is fun...BUT StyleFixx kicks it up a notch and gives you the shopping experience of a lifetime along with free swag bags(as seen in the pictures of this post), massages, cocktails(a true fashion event isn't complete without the alcohol), beauty treatments, appetizers, and music....DANCE PARTY!
This year StyleFixx will be celebrating its 11th anniversary which obviously means they are going to give YOU the best event to date!
Here are the StyleFixx evening highlights:
Meet independent designers and shop their collections!
Receive the famous StyleFixx Swag Bag!
Shop the 2012 lines of Mahi gold, Caryn's Corner, and Cimber Designs!
Enjoy complimentary hair treatments by Dellaria Salons!
Pamper yourself with beauty treatments and makeovers by Virginn Pure Mineral Makeup!
Sample delicious Finale Desserts & Haru Sushi!
StyleFixx is proud to support the Susan G. Komen for the Cure
Here is YOUR CHANCE TO WIN A VIP TICKET! This VIP ticket is valued at more than $35.
This is what you must do to get a ticket:
Be a follower of theTrendyDwarf Facebook page.
Leave me a message via theTrendyDwarf's Facebook Page with your first and last name.
First 10 people to do that...WIN A TICKET!
GOOD LUCK!