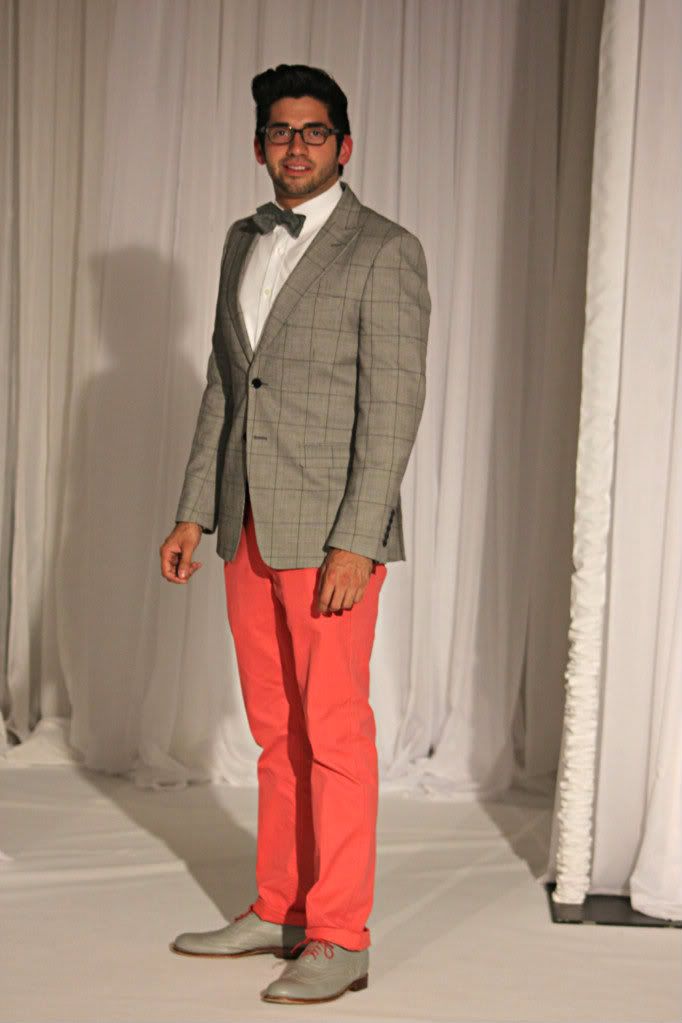 Those pants have a mango color to them...don't they?
MEN...LISTEN UP! Invest in one OR several colored pants for the summer. Even if they are shorts. Just make sure they are super colorful. If you were to ask me about an essential for a mans wardrobe for this spring/summer...I would reply with colored pants. Pastel colored pants are recommended for those of you who don't want to get in people's faces with your extraordinary colors. Enough explanation...look at the man in this post from the DressCode Boston event and how he works his pants.
.....theTrendyDwarf.....