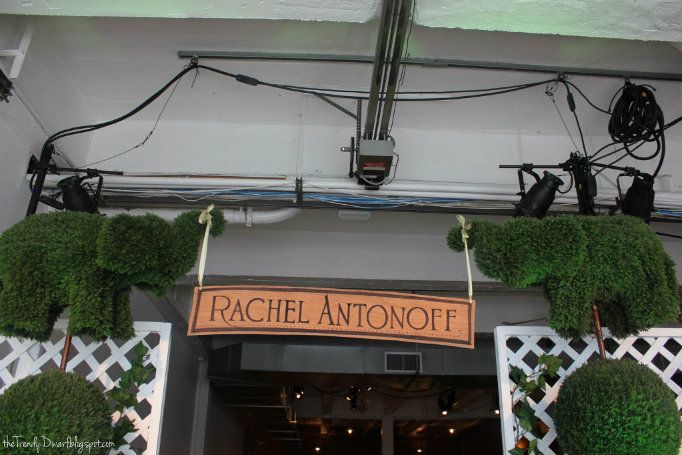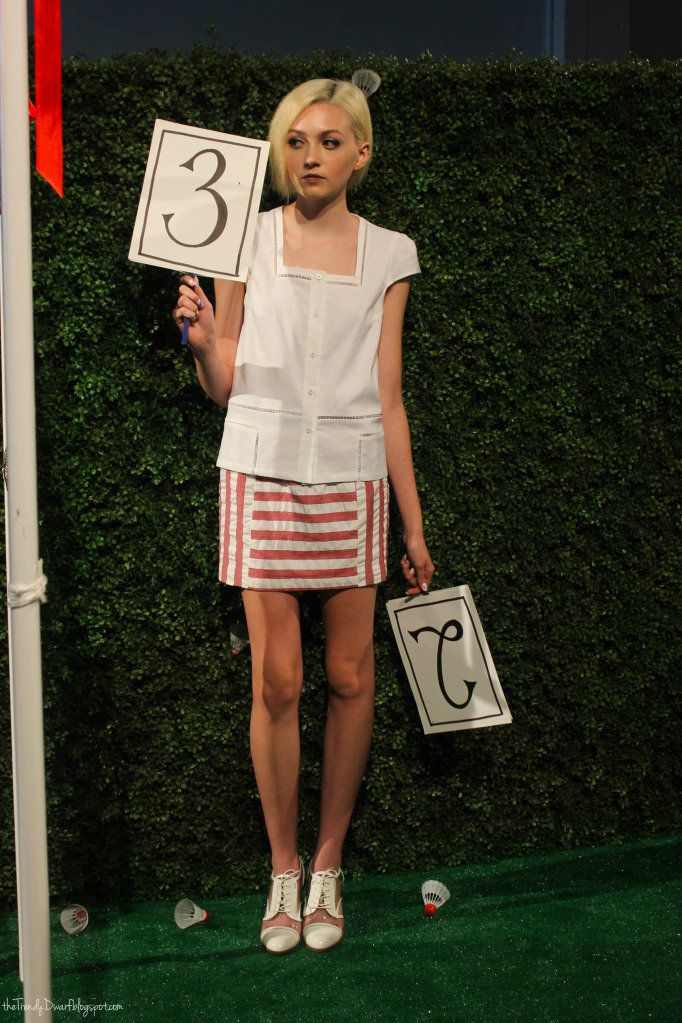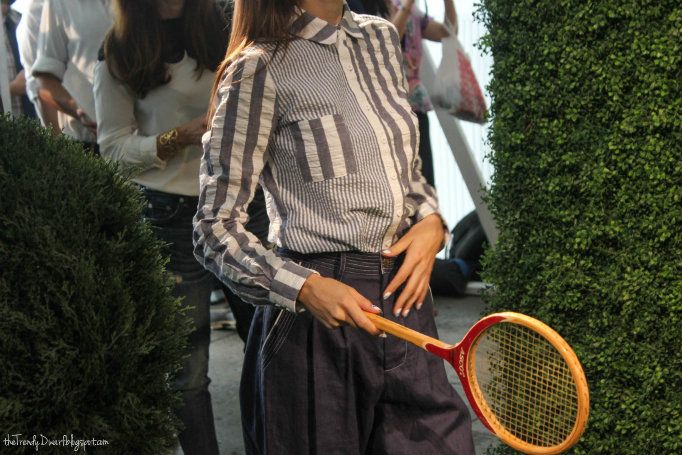 As I walked into Drive-In Studios for the Rachel Antonoff Spring/Summer 2013 collection presentation, I was immediately transported to a beautiful maze in the middle of a garden. At least that was the theme for the carefully designed set in which the presentation took place. The models were placed in different areas of the maze where you could see them doing all sorts of different things such as: playing badminton, carving a tree, and eating cake (they weren't really eating the cake...more like holding the cake).
The Spring/Summer 2013 collection is inspired by the film called Powers of Ten released in 1977. The models were all sporting very preppy looking ensembles consisting of striped dresses/skirts, patterned shorts, sweatshirts that read, "I'm with her," and that's just naming a few. The color palette for the collection was mainly comprised of white, green, and black.
On a more personal note, the Rachel Antonoff presentation was the most memorable and fun women's wear show I attended this past season. I really loved the collection despite not being able to wear any of the pieces. However, I wouldn't mind trying to pull off the sweatshirts that read, "I'm with her."