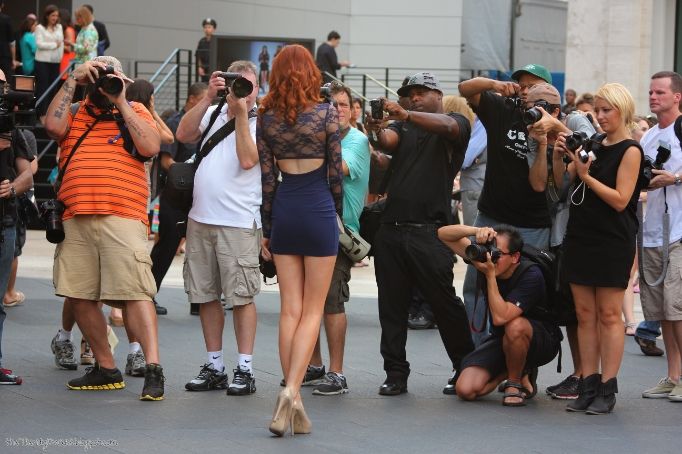 It's that time of the year again! It's ST. PATRICKS DAY!!! Oh...wrong day? Damn. I could've sworn I had it all right...
It's New York Fashion Week again and I couldn't be any more excited! A few things are going on this season. First things first...after some much needed thought I have decided to keep theTrendyDwarf the same it has always been. Focused primarily on men's and women's street style and fashion shows photography instead of changing its direction to menswear. This being said, I decided to start a new blog with Dominique Renrick focused solely on #menswear called
Dapper And Dope
. If you're really interested in menswear...click
HERE
to check it out!
Now that I've cleared the confusion...I was picked up by
Fashiolista.com
to shoot street style for their site! I will also be doing backstage shooting and more with the
Fashiolista
team throughout the week. They are really really amazing and kind which as you've heard me say in the past is very hard to come by in the fashion industry. Like last season (in September) I am also shooting for
Papercut Magazine
. Expect an insane amount of GREAT pictures...because this season I'm going harder than ever. See you on the other side of Fashion Week!