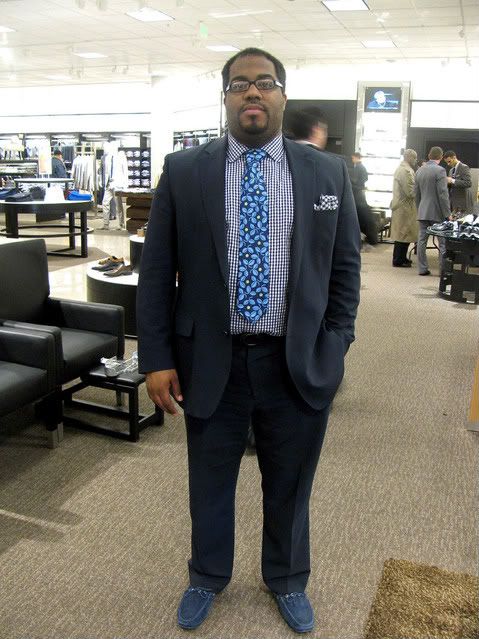 LOOK at the shirt and tie combination!! I met this man at Nordstrom. He is in fact one of the employees working there. I happened to be looking at some Sperry Top-Sider shoes and he came up to me and started explaining in full detail why the shoe is made the way it is and how comfortable it is. Not only was I in shock of this mans knowledge of the shoes, but I was also shocked at how well and cool he was dressed!
His tie is a simple design, but still out there. The shirt is your typical(not really) navy blue and white checkered shirt. When paired together he looks like he IS the epitome of the word, "COOL!" Also, look at how he did not forget to wear his pocket square! Amazing!
P.s.- I have started sewing classes 3 times a week and I am loving it! Just the feeling of the needle and string and cloth in my hands is just phenomenal!