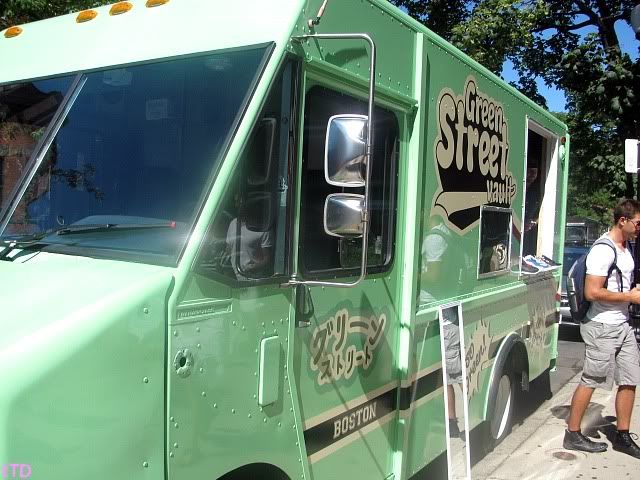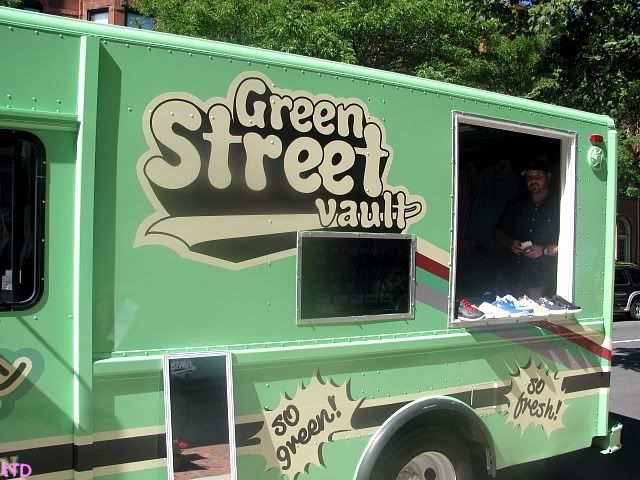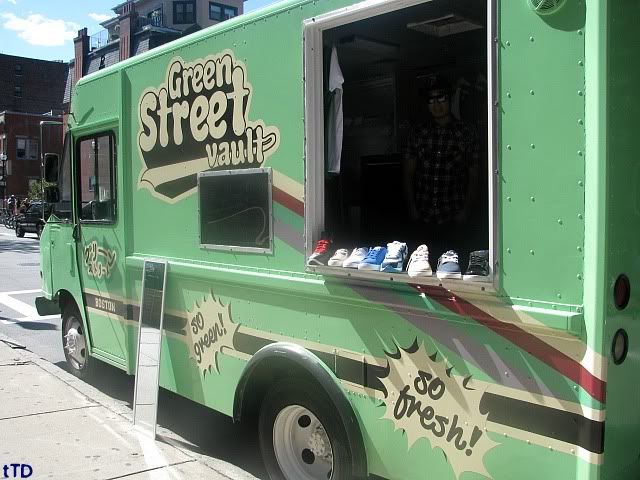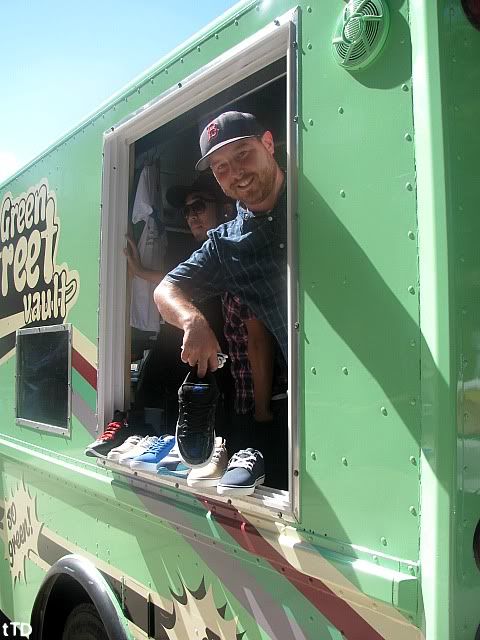 GSV(Green Street Vault): What can I get for you sir? ME: Ummmm...yes...I would like vanilla ice cream on a cone and sprinkles on top. GSV: Excuse me...please read the sign sir. We're not an ice cream truck...we're better than that. We're an exclusive clothing truck. ME: What?! These type of things exist?! Am I in heaven?
That was my little intro to this post. SO yesterday I am walking down Newbury Street and I find this truck. I had heard about it in legends and myths BUT never experienced seeing it. I finally saw it. I must say...it's AMAZING! If I weren't currently broke I would have definitely bought a pair of sneakers from the truck and then bragged about it via a blog post and to all my friends(no big deal). Just kidding...but seriously. In all honesty...I checked out the clothing that this truck sells and most of it would be something I would wear. That's a lot to say(or at least I think it is). OH...and speaking of having Boston be one of the newest cities in America recognized for its fashion.....we have so much style that we have trucks that sell clothing. While every other city buys their clothing from typical shops...we have triple the amount of shops AND trucks. I think we do deserve a little recognition from the fashion world.
Here is a tiny portion of an article by
http://bostinnovation.com
on the Green Street Vault: "
The premise of the Green Street Vault is simple – make a portable sneaker and clothing retailer catered to suburban males with an acute eye for urban fashion. Think food trucks, but instead of food, the Green Street Vault will pedal style, sneakers and apparel. This allows Green Street to more effectively cater to communities outside of Boston, while saving consumers and vendors time and money."
Now it's up to YOU to go find the truck and shop it's exclusive and trendy clothing!