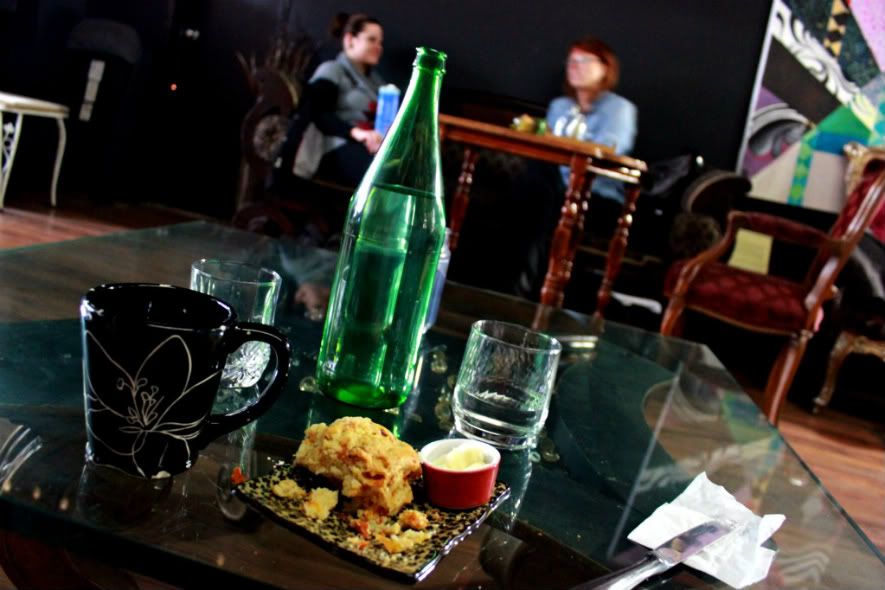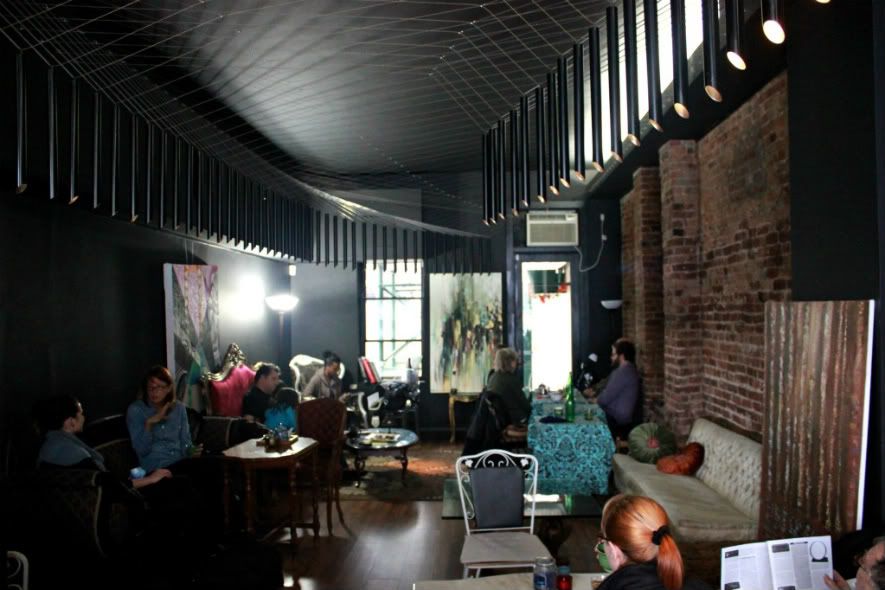 I hate monotony and I feel like I have to break the current monotony on my blog...
Lately I've been focused on posting about StyleWeek Providence that I forgot completely about my trip to NYC! I said I would do this in an earlier post...and this is me fulfilling that promise.
While in Brooklyn(during the Martin Luther King Jr. long weekend) I was looking for a cool and peaceful coffee shop. After a bit of walking and searching I found Linger Cafe & Lounge. It seemed very nice on the outside and I decided to check it out. Turns out it is really cool on the inside! It has an odd assortment of furniture which somehow all fits together perfectly. There are beautiful pieces of contemporary art on the walls. The food is delicious and the service is definitely good. They are on top of what you need or want. It was certainly a good time and I plan on going back whenever I have the chance to visit Brooklyn again.
They are located here:533 Atlantic Avenue(between 3rd & 4th Ave.) Brooklyn, NY 11217 (347)689-4813