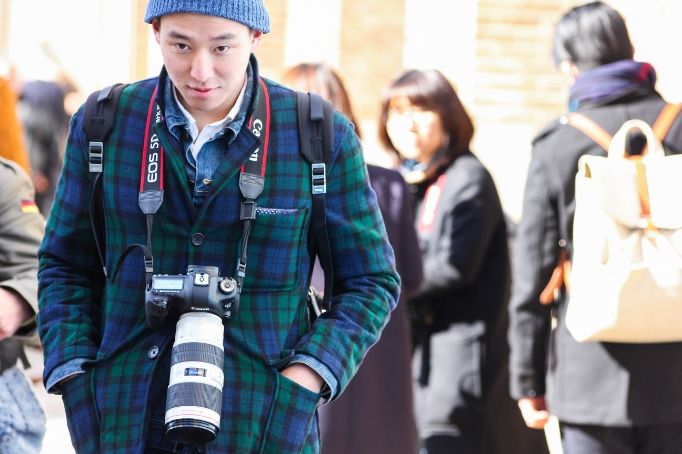 Gentlemen gather round and listen to the good word! There are a few things to be said about what Nam from
Streetfsn
is wearing.
First thing's first, the denim jacket. If your denim jacket doesn't fit snug enough to layer
under
your blazer then you should reconsider throwing away your already expensive raw denim $500 denim jacket that you worked so hard to break-in and buy a new one in a smaller size. The second thing I would like to point out is the hint of pattern mixing (which should not be a new concept to anyone at this point) between the blazer and the pocket square. Final and most important point...notice anything about Nam's blazer? I wouldn't expect you n00bs to notice it, but Nam's blazer is well made. How can I tell? The lines of the plaid pattern are continuous even on the packets. There's no discrepancies in the blazer pattern.
These are the subtle details the menswear is all about and the subtle details that can differentiate the pro's from the n00bs.